On July 16, Sonadezi Industrial Park Development Corporation Sonadezi, UPCoM: SNZ) was awarded a Certificate of Top 10 Famous Brands in Vietnam in 2023 in the Real Estate – Construction – Building Materials industry.
This is the third time Sonadezi has been honored at the Awarding Ceremony for Famous Trademarks – Vietnam Competitive Trademarks organized by the Vietnam Intellectual Property Association.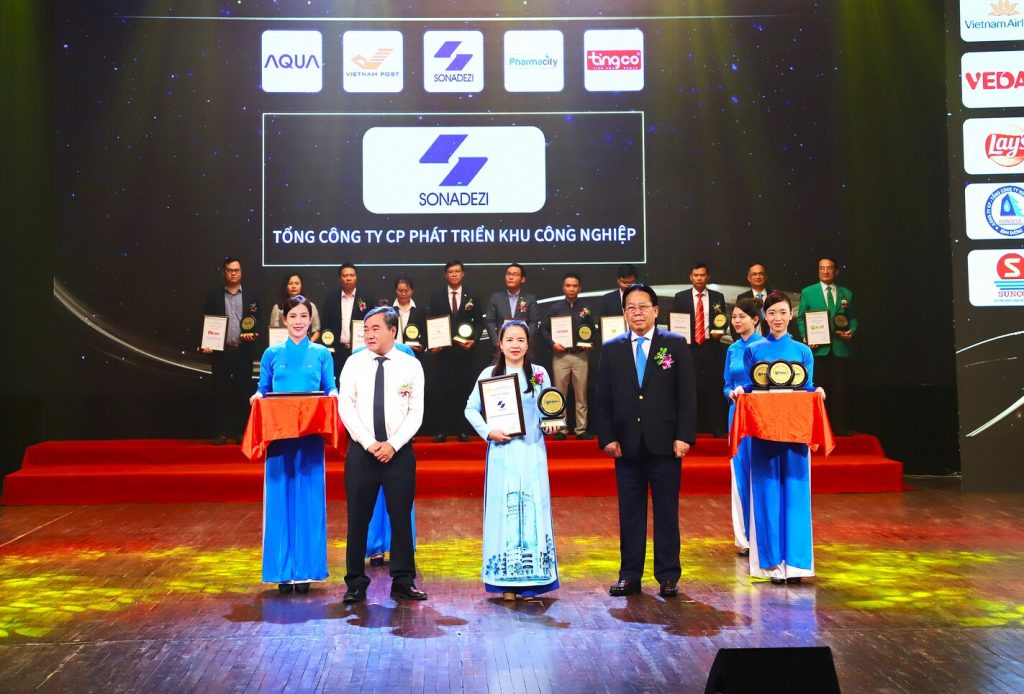 Sonadezi Corporation was awarded a Certificate of Top 10 Famous Brands in Vietnam in 2023 for the Real Estate – Construction – Building Materials industry
Sonadezi is and enterprise well-known for its pioneering and leading role in the development of industrial parks (IPs) in Vietnam for the past 33 years. In the journey of Dong Nai becoming the industrial cradle of the country and leading in the number of operating industrial zones, the Sonadezi brand is associated with two industrial zones of historical significance. The first is Bien Hoa Industrial Park 1 – formerly known as Bien Hoa Technological Park, the first technological park in the country established by the Société Nationale Pour Le Développement des Zones Industrielles (SONADEZI) in 1963. The second is Bien Hoa 2 Industrial Park – the first industrial park of Dong Nai in the open-door period to attract investment.
Currently, with 11 industrial zones in Dong Nai, Ba Ria – Vung Tau, and Binh Thuan, the Sonadezi system is managing and exploiting 4,600ha of industrial land. Up to now, 7 out of 11 Sonadezi's IPs have been basically filled, attracting nearly 900 projects with investment capital of nearly USD 11.5 billion and more than VND 25,500 billion. More than 600 FDI enterprises have trusted Sonadezi's IPs as destinations for investment and sustainable development.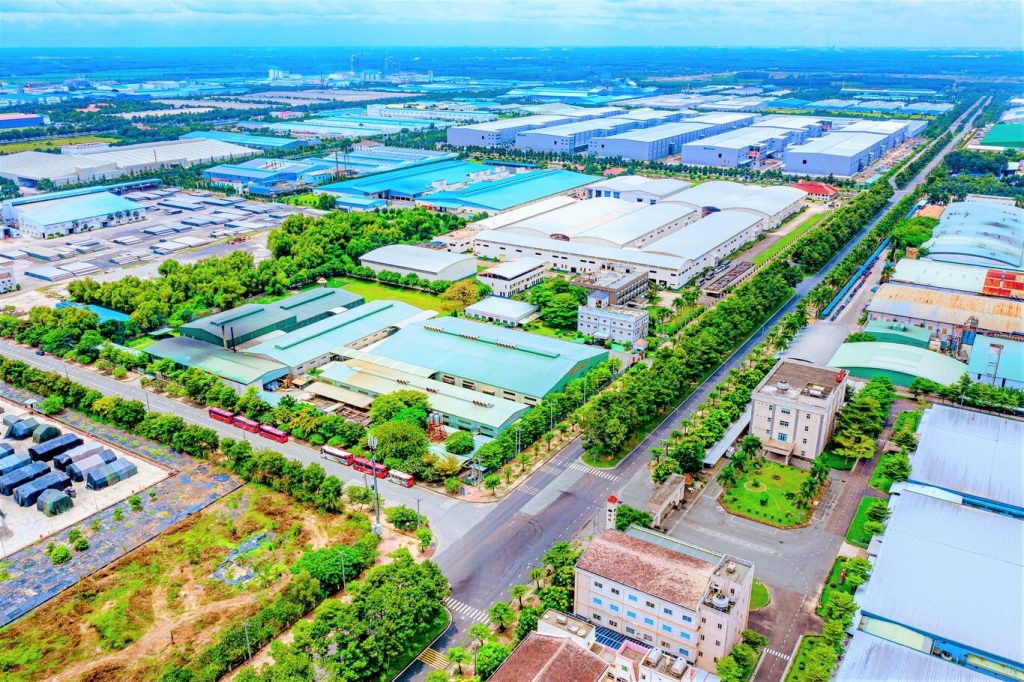 Sonadezi's IPs have attracted more than 600 FDI enterprises
Besides industrial land products, Sonadezi Corporation and its subsidiaries have spent a large land fund to develop industrial factories for lease. Up to now, the occupancy ratio of the Sonadezi system's plants is 92%, attracting DDI capital of about VND 720 billion VND and FDI capital of nearly USD 130 million.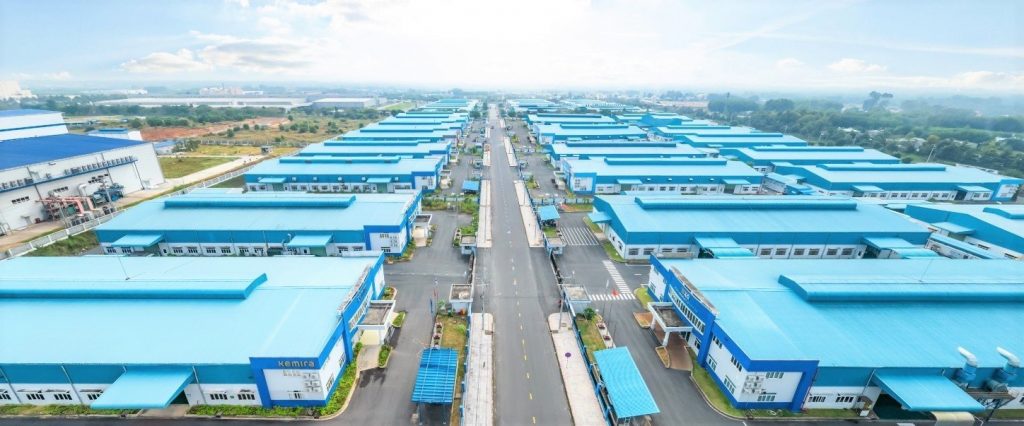 Sonadezi is promoting the development of plant factory system in strategically located industrial parks.
Along with the success in developing industrial parks and urban areas, the Sonadezi system is playing a key role in providing port services, environmental services and clean water in Dong Nai province. At the same time, Sonadezi is also focusing on the construction and building materials areas with products such as tunnel bricks, paints, construction stone, commercial concrete, and so on. These business lines together create a diverse ecosystem which bring together the advantages and values for Sonadezi and its subsidiaries to satisfactorily serve all the needs of customers.
Over the years, along with the development of the common brand Sonadezi, many member companies established themselves as famous brands in the market such as: Sonadezi Chau Duc, Sonadezi Long Binh, Sonadezi Long Thanh, Sonadezi Giang Dien, Sonadezi An Binh, Sonadezi Service, D2D, Dong Nai Water Supply, Dong Nai Paint, Dong Nai Port, etc.
Also at this ceremony, a member of Sonadezi', Sonadezi Long Binh Shareholding Company (HNX: SZB), was awarded the Certificate of a Top 20 Famous Brand in Vietnam in the Real Estate – Construction – Building Materials industry.
On August 11, 2021, the Sonadezi trademark was granted protection titles by the National Office of Intellectual Property for 45 groups of industries/services of the Corporation and its member units. This event is one of Sonadezi's important milestones in the development and protection of its brand.
Sonadezi will continue to invest in a green industrial park model coupled with urban areas, services and complementary products in order to comprehensively develop the industrial ecosystem, adding value to customers and local communities.